High Quality Car Wheels Nashville
At Affordable & At the Perfect Price!
What makes Tire One Nashville so unique is the high quality products in which we deal. Whether you require a new set of wheels or a sparkly looking rim to make your car wheels look alive, purchase one of our premium quality products which are very durable. Some of the famous brands we deal in are STR, FUEL, AXE, HARDCORE, etc.
Call us and we will share a complete catalog for you to choose.
We Sell & Install a Variety of Wheels
We believe in delivering maximum customer satisfaction, it's why we make sure to deliver a complete professional wheel & rim installation service to our customers. It's not just the buying you do with us, we take the responsibility of ensuring that the new wheel rims that you've purchased are perfectly placed. Still if you're persistent to do it yourself, then we ship it to your address with the basic installation guides. 
Fully Stocked with the Best Wheels
We only deal in premium quality products, therefore, our wheel & rim stock is mostly filled with some of the premium quality wheel brands in the market. We are contracted with major brands like STR, FUEL, AXE, HARDCORE, etc. to bring only the best quality rims for you. Is there a particular rim choice for your wheels that you've? Let us know on call so we can check with our distributors and arrange the right one for you.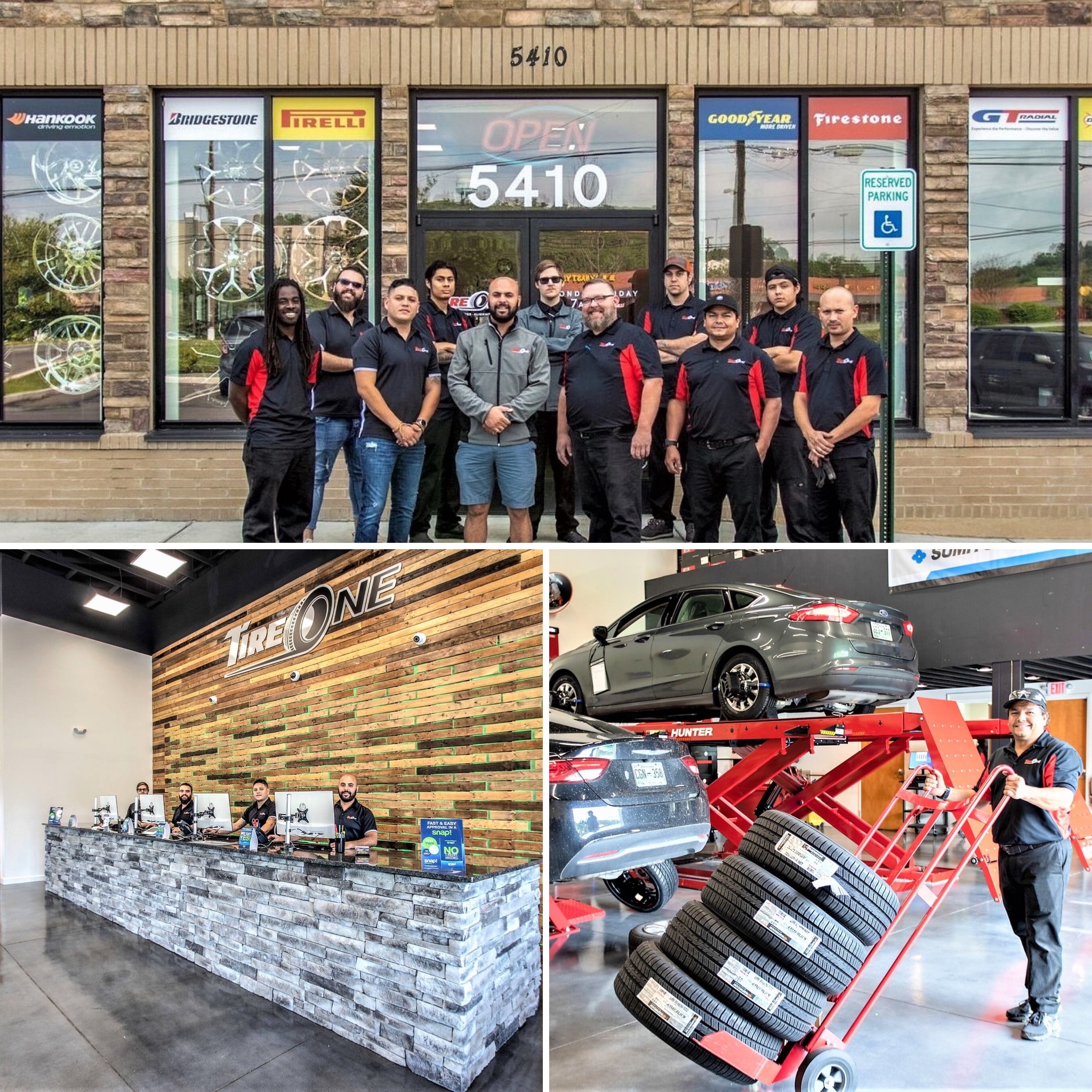 Buying with Us is as Easy as it Gets
When you purchase any set of wheel rims at Tire One Nashville, we take off the burden of hiring a detailing expert to put on the new rims on your vehicle. Instead, we provide professional car detailing at our own location.

With us you get pre-approved car rims without any credit checks. Let us make sure that you don't have to spend anything extra when purchasing your car rims with us.

Need the perfect rims?
Get Shiny New Your Wheels Now!
Visit us at 5410 Nolensville Pike, Nashville, TN 37211, to get them on your existing or old vehicle. 
Get the wheels aligned for a smoother ride!
Visit us at 5410 Nolensville Pike, Nashville, TN 37211, if you have recently bought a new car!
Tires play one of the critical roles in keeping a vehicle in motion. Your vehicle moves if the tires move. But your vehicle moves better and smoother if the tires are well maintained and of good quality. That is what Tire One is committed to provide to our customers: better and smoother tires with the help of all the maintenance services a tire may need.