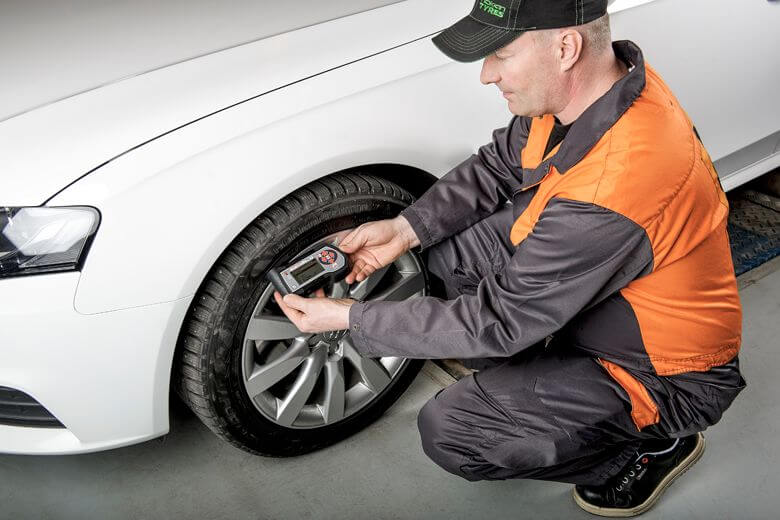 Tire Pressure Monitoring System Nashville
Get your TPMS sensors replaced today!
Call (615) 465-8171
The tire pressure monitoring systems have revolutionized tire maintenance. It offers enhanced security and safety benefits for the vehicle owners by indicating the user about the low tire pressure. Low tire pressure can cause serious damage if not fixed, such as a vehicle crash or tire blowout.
Tire One mechanics are well versed in perfectly installing TPMS sensors in all kinds of vehicles. Due to it being a recent invention, it was a challenge for most technicians. Our mechanics, with their expertise and experience, have mastered the art of installing and replacing TPMS sensors allowing them to offer incredible services to you.
What the warning light indicates and what you should do!
The TPMS warning light on the dashboard could be an indicator of several things. It could either be a dead or dying sensor battery, the system's inability to communicate with all vehicle sensors or low pressure in one or more tires.
Our mechanics investigate the warning light by starting with a visual inspection. They do so by considering the age of the vehicle, the condition of the tires, and any damages on the rim. After going through it thoroughly, they come up with the best possible solution for the customer.
Whether your tire needs air, replacement, or just a repair, we have got you covered. We can also fix your damaged rim or, if needed, replace the TPMS sensor in case it is dead or damaged. It is a one-stop TPMS solution for you, so you won't have to go here and there for different problems.
We also specialize in reprogramming the system when a TPMS sensor is replaced or newly installed.
Visit us at 5410 Nolensville Pike Nashville, TN 37211
The benefits of the TPMS sensor are what make it such a great invention. It informs you about your tire health and, as a result, helps you save money. Moreover, it allows you to maintain your tires properly. Therefore, it is imperative that you get your TPMS sensor checked every now and then.
Bring it to us, and we'll make sure everything is in the right order. If the battery is dying, we'll replace it, or if the sensor is broken, we know how to replace it too. Using the latest technology available, including the diagnostic tools, it is guaranteed that you will go home with a perfect TPMS sensor intact!
Properly maintaining a TPMS sensor will save you maintenance cost, keep your tire healthy, and let it live longer, have positive impacts on the mileage, thereby decreasing gas cost. Moreover, it saves you from horrific incidents such as tire blowouts and accidents.
Also looking for Hunter Wheel Alignment or Tire Repair Services?
Get the wheels aligned for a smoother ride!
Visit us at 5410 Nolensville Pike, Nashville, TN 37211, if you have recently bought a new car!
Tires play one of the critical roles in keeping a vehicle in motion. Your vehicle moves if the tires move. But your vehicle moves better and smoother if the tires are well maintained and of good quality. That is what Tire One is committed to provide to our customers: better and smoother tires with the help of all the maintenance services a tire may need.