Hunter wheel alignment Nashville
Hunter wheel alignment in Nashville!
At Tire One, when it comes to alignment, we take it seriously because it should be. Our experienced and well-trained professional mechanics have realized that the best technology for tire alignment is no other than Hunter alignment. With the world moving fast, tire alignment technology is being updated constantly. However, Hunter Engineering Company has always managed to stay ahead of the front line, bringing in the latest and up to date hunter alignment tech. 
How Wheel Alignment is Done?
To understand the importance of wheel alignment, it is important to know the wheel alignment procedure. With the aid of Hunter alignment equipment, our mechanics can locate any alignment issues in a matter of 90 seconds. They first check the wheels, mount targets, set air pressure, roll them forward to compensate sensors, and then scan VIN for specifications. Once the procedure has taken place, a printout with all the wheel alignment issues helps the mechanic make any necessary adjustments. As a result, we send our customers perfectly aligned wheels, as we believe they deserve the best. 
When do your Wheels need to be aligned?
Owning a vehicle, you must be concerned as to when you should get wheel alignment service done. But to come to that decision, you first need to know what can cause your wheels to be misaligned. The reasons include: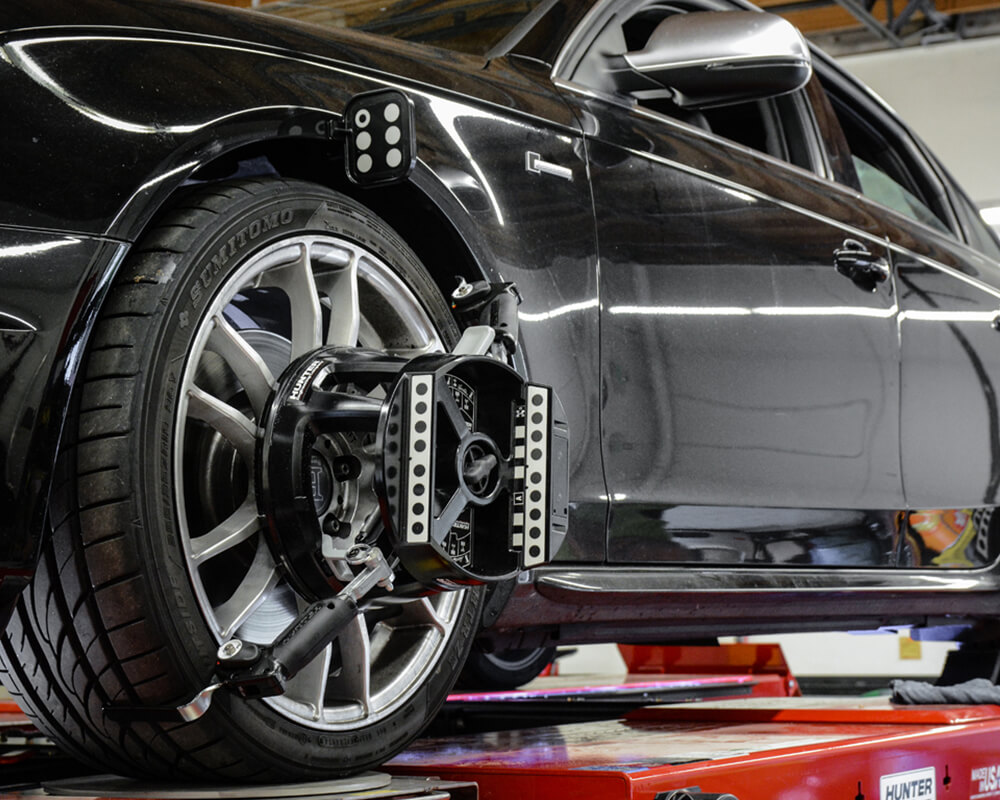 symptoms of wheel alignment
Now let's move on to how you can find out if the wheels need alignment. There are several symptoms of wheel alignment of which the most common ones include:
These indicators are more than enough to know that your wheels need alignment. In case you ignore these indicators and choose to drive your vehicle without getting a hunter wheel alignment repair service, it is likely that the performance of your vehicle will go down by a margin and so will the fuel economy.  Your tires will also die out sooner and chances of accidents will also increase. Also Need Tire Replacement or Tire Rotation services?
Get the wheels aligned for a smoother ride!
Visit us at 5410 Nolensville Pike, Nashville, TN 37211, if you have recently bought a new car!
Tires play one of the critical roles in keeping a vehicle in motion. Your vehicle moves if the tires move. But your vehicle moves better and smoother if the tires are well maintained and of good quality. That is what Tire One is committed to provide to our customers: better and smoother tires with the help of all the maintenance services a tire may need.